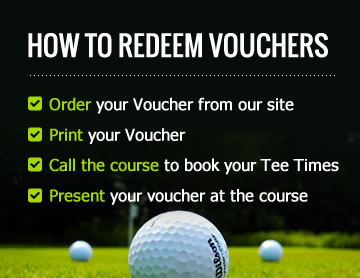 Burleigh Golf Voucher - 7 days walking
Voucher Details
The championship course offers a diverse experience with a 'woodland' type forest front nine followed by a 'sandbelt' heath back nine with the course masterplanned to be one of the best on the Gold Coast.

Valid for Play 7 days / walking

Golf Course Info
As a traditional golf club this course offers the club golfer a challenging and diverse golfing experience. The course is a par 71, 18 hole layout combining tree lined meandering fairways and naturally landscaped greens. Every hole is different, each possessing its own unique characteristics.
Course Address
Bardon Ave, Miami QLD 4220
Course Length
Phone Number
07 5572 8266
Website
www.http://burleighgolfclub.com.au/welcome/index.mhtml
Terms & Conditions
Tee Times are subject to availability.
Call the Golf Course prior to purchasing golf vouchers.
Voucher valid for play 7 days a week / walking
Voucher valid for 6 months from date of purchase.