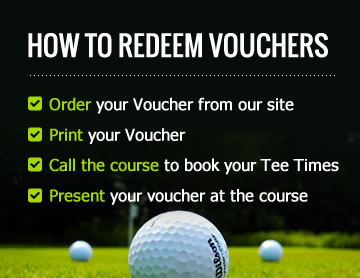 Portsea Golf Club Voucher - 7 Days Walking
Voucher Details
Today members and visitors enjoy playing on a course set amongst sand dunes, which consistently rates as one of Australia's finest. Recent design improvements in bunkering and greens have further enhanced the course. The natural drainage qualities of soils found in the Portsea area also ensures that golfers enjoy a firm footing all year round.

Valid for Play 7 days a week / walking

Golf Course Info
A great course, well worth the visit if you're in the area.
Course Address
46 London Bridge Road, Portsea VIC 3944
Course Length
Phone Number
03 5981 6155
Website
www.http://portseagolf.com.au/cms/
Terms & Conditions
Tee Times are subject to availability. Call the Golf Course prior to purchasing golf vouchers.
Voucher valid for play 7 Days a week Walking
Voucher valid for 6 months from date of purchase.