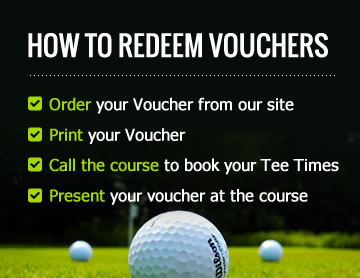 The Cut - (08 9582 4420) - 7 days with carts
Voucher Details
The Cut is set high in majestic ocean-front dunes with views along the coast from more than half of its 18 holes. Its exposure to the elements is offset by a large number of tee positions on each hole, which provide all the challenges and rewards of a true links experience to golfers of any ability. The true Links layout is an examination of a dune landscape, coastal winds and the challenger's imagination. The Cut provides an opportunity to experience golf in its original environment. The cleverly blended design both meets the demands of the modern game whilst presenting an experience akin to that of golfing legends from previous centuries. Immaculate in its presentation, the playing surfaces are second to none. Lush fairways, pure greens and multiple teeing positions, present opportunity for players of all ability to truly test their game.
Golf Course Info
Collared or mock collared shirt, tailored shorts or tailored trousers. Socks are to be worn at all times, ankle socks are acceptable. Shoes are to be closed and either a golf or tennis style of shoe.
Course Address
Country Club Drive, Dawesville WA 6211
Course Length
Phone Number
08 9582 4444
Website
www.http://the-cut.com.au/
Terms & Conditions
Tee Times are subject to availability. Call the Golf Course prior to purchasing golf vouchers. Voucher valid for play 7 days a week, Cart Included. Voucher is valid for 6 months from date of purchase.