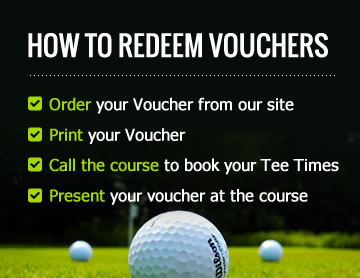 Horizons Golf Club - ( 02 4982 0474) - 7 Days - with cart
Voucher Details
Le Meilleur Horizons Golf Resort certainly has the credentials to satisfy keen golfers. The course consistently rates within the top Australian courses by Australia's golfing frateity. Le Meilleur Horizons is ranked No. 4 Resort Course in NSW and No. 32 of Australia top 100 golf courses.
Golf Course Info
Designed by Graham Marsh and Ross Watson, Horizons golf course is a par 72, 18 hole world class championship golf course, there are four tees in total - championship, members, resort and ladies.
Surrounded by natural bushland, the course is 6,187 metres from the back tees, with four par threes, ten par fours and four par five. It offers challenges and rewards for players of all standards, who also enjoy the abundance of wildlife. This challenging course is located minutes from the crystal clear waters of Port Stephens.
Course Address
5, Salamander Bay NSW 2317
Course Length
Phone Number
02 4982 0474
Website
www.horizons.com.au
Terms & Conditions
Tee Times are subject to availability. Call the Golf Course prior to purchasing golf vouchers. Voucher valid for play 7 days a week including shared motorised cart. All vouchers are VALID FOR 6 MONTHS from date of purchase.