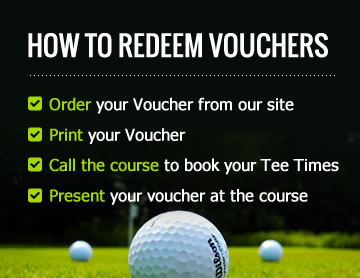 Palmer Colonial - (07 5593 2866) - 7 days with carts / incl publ hols
Voucher Details
A farmland once home to cows, weeds and bush has been transformed into a beautifully groomed course with lush fairways and meticulously manicured greens. The 6,424 metre, par 72, championship resort layout, meanders its way through 39 hectares of towering eucalyptus, picturesque lakes and serene waterways. Flowering native and exotic trees and plants abound, while ornate bridges cross watercourses in which luxuriant lilies jostle for space.
Golf Course Info
Off the course, the stunning Queenslander-style clubhouse welcomes both golfers and visitors alike. Wide, breeze-catching verandahs surround the building, offering wide views over the golf course and the Gold Coast Hinterland.
Course Address
57 Paradise Springs Ave, Robina QLD 4226
Course Length
Phone Number
07 5593 2777
Website
www.palmergolf.com.au
Terms & Conditions
Tee Times are subject to availability. Call the Golf Course prior to purchasing golf vouchers.
Voucher valid for play 7 days a week including motorised cart.
Voucher valid for 6 months from date of purchase.