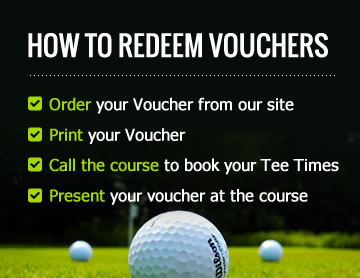 Southern Golf Club Voucher - 6 days walking
Voucher Details
Today, Southern Golf Club is an oasis in Melbourne's South-East suburbs. Set amongst trees and bushland, the hustle and bustle of city life fades to the background. From the Clubhouse Terrace, you'll enjoy sweeping views of the treetops, verdant green fairways and incredible sunsets.

Valid for Play 6 Days a week (not Saturdays - Members Comps) / walking




Golf Course Info
Renowned as one of the best kept courses on the Sand-Belt, Southern Golf Club is proud to host such annual events as Bob Shearer Charity Golf Day, the Southern Pro-Am and the Southern Open Amateur.
Course Address
Lower Dandenong Road, Keysborough VIC 3173
Course Length
Phone Number
03 9580 1157
Website
www.southerngolfclub.com.au
Terms & Conditions
Tee Times are subject to availability. Call the Golf Course prior to purchasing golf vouchers. Valid for play 6 days a week, does not allow Saturday. Walking only.