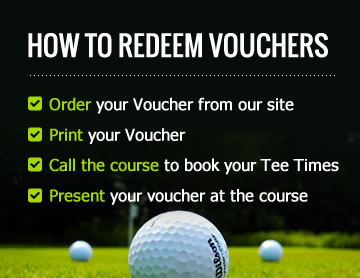 Meadow Springs Golf Club Voucher - Mon-Fri walking / excl publ hols
Voucher Details
Above all else, Meadow Springs Golf and Country Club offers "golf as nature intended". Designed by Robert Trent Jones Jnr, the course presents a highly regarded test for players of all levels, but is also renowned for its playability.
With few of the hole running parallel you rarely see another player and with its excellent drainage it is one of the best all-weather courses in the country.
Valid for Play Mon-Fri / Walking / excl public holidays

Golf Course Info
Golf attire should be neat. Tracksuits, jeans, t-shirts, singlets and crew-neck shirts (with or without advertising or screen print scenes) are not acceptable. (Shirts to be tucked in.)Proper footwear must be worn at all times. That is, approved soft spiked golf shoes. Caddies soft spiked golf shoes or flat-soled sandshoes with socks.
Course Address
Meadow Springs Drive, Mandurah WA 6210
Course Length
Phone Number
08 9581 6002
Website
www.http://msgcc.com.au/
Terms & Conditions
Tee Times are subject to availability. Call the Golf Course prior to purchasing golf vouchers. Voucher valid for play Mon-Fri, Walking / excludes public holidays. Voucher is vaild for 6 months from date of purchase.