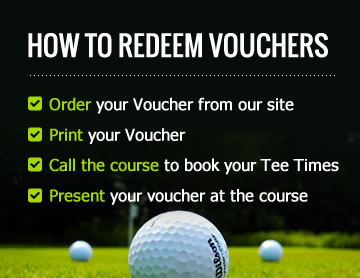 Mt. Barker-Hahndorf Golf Club (08 8391 0088) - 7 days walking
Voucher Details
The course is ideal for golfers of all abilities. Measuring 5,614 metres, the 18-hole course has a par 70 rating, offering a comfortable easy walk with gentle undulations, lush fairways and excellent greens. Strategically placed ponds and creeks provide an interesting challenge.
Golf Course Info
Golf in the Adelaide Hills can be traced back to 1879 with the birth of the Mt Barker Club. Making it one of the oldest in the state. Similarly the Hahndorf Golf Club has an equally long history being established in 1892.
Course Address
Bald Hills Road, Mt Barker SA 5251
Course Length
Phone Number
08 8391 0088
Website
www.http://mtbarkergolf.com.au/
Terms & Conditions
Tee Times are subject to availability. Call the Golf Course prior to purchasing golf vouchers. Voucher valid for play 7 days a week.