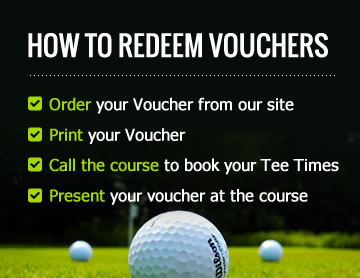 Newcastle Golf Club - (02) 49287984 - 7 Days - walking
Voucher Details
Ranked number 11 in Australia (Australian Golf Digest 2016), the Newcastle Golf Course is situated in the stunning Hunter Valley and offers golfers of all levels a spectacular and exciting challenge.The 5th hole is rated in the 500 best holes in the world. Soft Spikes required, slicks compulsory. Strict dress code.

Golf Course Info
Dress code <p> Men <p> •Shirts must have collars and be tucked in at all times <p> •Short socks with shorts must be predominately WHITE. <p> •NO coloured socks or sockettes which do not reach above the ankle will be permitted <p> •Tailored shorts are the only type permitted. Cargo shorts are not acceptable. <p> •Headgear must be of an acceptable standard. <p> <p> Women <p> •Skirts and shorts to be no more than 15cm above knee. <p> •Shorts and slacks must be of the tailored variety. <p> •Shirts or blouses must have collars and be worn tucked in unless specifically designed to be worn out below the waist.
Course Address
Vardon Road, Fern Bay NSW 2295
Course Length
Phone Number
02 4928 1984
Website
www.http://newcastlegolf.com.au/
Terms & Conditions
Tee Times are subject to availability. Call the Golf Course prior to purchasing golf vouchers. Voucher valid for play Sunday - Friday (exluding Saturday & Public Holidays), Walking Only. All vouchers are VALID FOR 6 MONTHS.
Course Availability:
Available Mondays, Fridays and Sundays.
Tuesdays and Thursdays after 11 am.
Please ring the course first when making golf bookings